An Online Art Gallery
under contrastruction
online web art gallery
abstract modern fine art
• • • •
an abstract art gallery
Welcome to our online art gallery, where we curate and exhibit original abstract artworks across varied media. Our rotating exhibitions showcase new and exciting works of abstract art, providing a dynamic and ever-changing experience for our visitors.
We embrace the concept of contrastruction, which involves the deliberate arrangement and organization of disparate components or elements to achieve a harmonious and cohesive whole. As a gallery that is consistently under construction, we strive to challenge established norms and push the boundaries of abstract art. Please bear with us for any changes or irregularities as we work to provide you with an exceptional experience. We are excited to announce that new original abstract works may materialize, adding to the ever-changing landscape of our gallery.
• • • •
Current Exhibitions
testing this out to see if this works
Abstract Oil Pastels Curation #1
– click on thumbnails to view image larger –
Oil Pastel Works Abstract
Contemporary art gallery exhibitions currently on view. Selection of abstract fine art originals in oil pastel. Multi-Dimensions through energetic layering techniques. Rotating virtual vibrancy of contemporary abstract in oil pastel fine art paintings.
• • • •
Abstract Pen and Ink Scratchlingtons
pen and ink
---
About This Online Gallery
Site Map
this gallery materialized to dissolve boundaries.
For potentially relevant information,
you may visit the about page
Contact
Evolving gallery eats new perspectives.
Email to get involved:
webmaster [at] contrastruction [dot] com
Your vision expands the possibilities.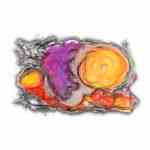 • • • •